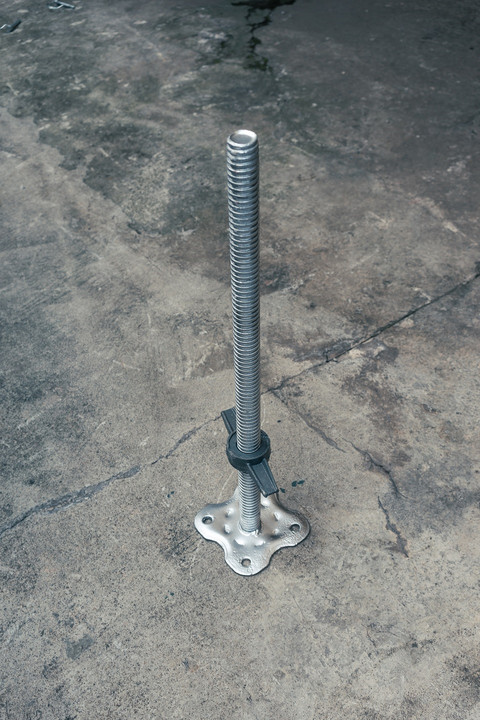 We supply adjustable jack bases which provides a good foundation for a scaffolding structure. Many project sites ground are not level and jack bases solves this easily.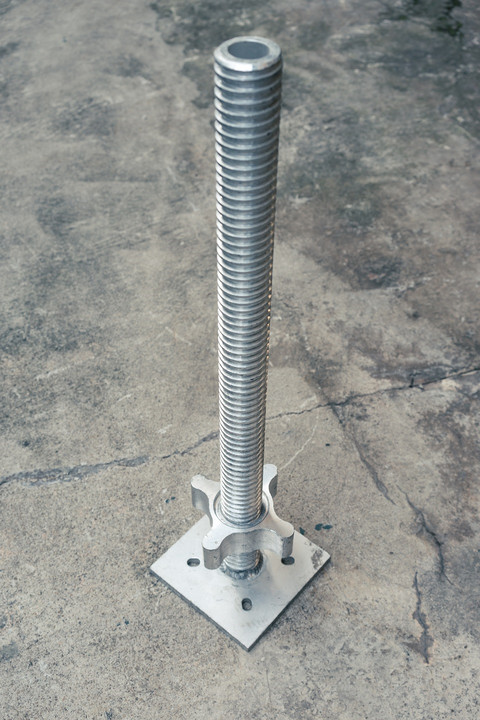 ALUMINIUM JACK WITH RIGID BASE PLATE
Our aluminium jack base offers the same solid foundation, but used mainly for aluminium scaffolds where the diameter is slightly larger.