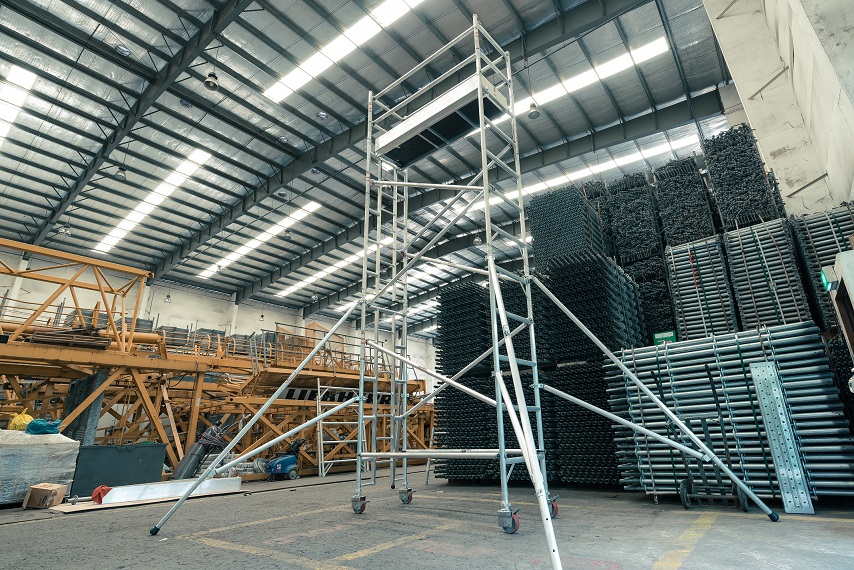 PRODUCT DESCRIPTION
Aluminium Scaffold Towers are light-weight scaffold towers that can be used for both indoor and outdoor works. These highly versatile towers provide a safe working platform for a variety of heights. It is lightweight, versatile and water-resistant, making it a great choice for quick access solutions.
PRODUCT FEATURES
QUICK-LOCKING BRACE SYSTEM
The hooking edge has a locking mechanism which can be fitted and released quickly using the trigger.
The heavy-duty castor wheel allows accurate and sturdy positioning of the scaffold tower. The adjustable leg can reach up to 40 centimeters.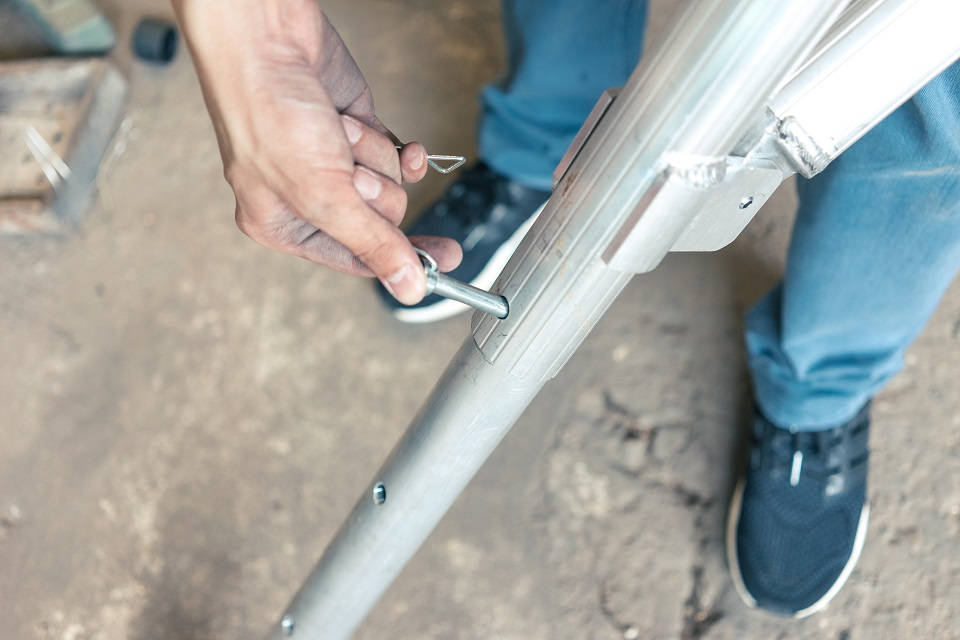 STURDY TELESCOPIC STABILIZERS
Our telescopic stabilizers permits different height configurations with easy-to-use extension legs.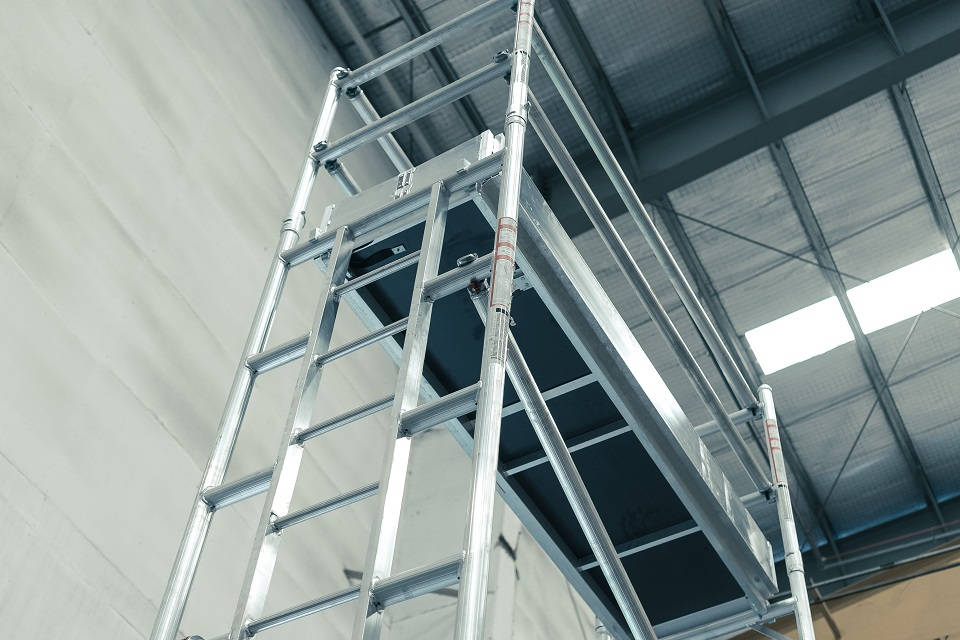 Multi-purpose and lightweight, this scaffold tower provides quick and easy access for maintenance and construction works.
TYPES OF CONFIGURATIONS
Single-width towers take up minimal space in corridors and stairways, making it ideal for narrow access works and hard to reach areas.
Ideal for 1 person with working tools.
Suitable for narrow spaces.
Ideal for lighter jobs.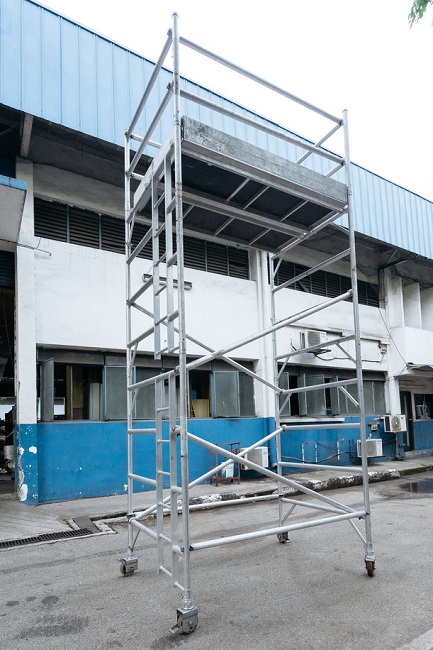 Double-width towers have a frame width of 1.35 meters, which allows two platforms to be positioned together and this creates a large working platform area for the workers. It enhances work productivity and higher mobility for the workers within the working platform area.
Ideal for 1-2 persons with working tools.
Large working surface area.
Ideal for professional and heavy intensive use.